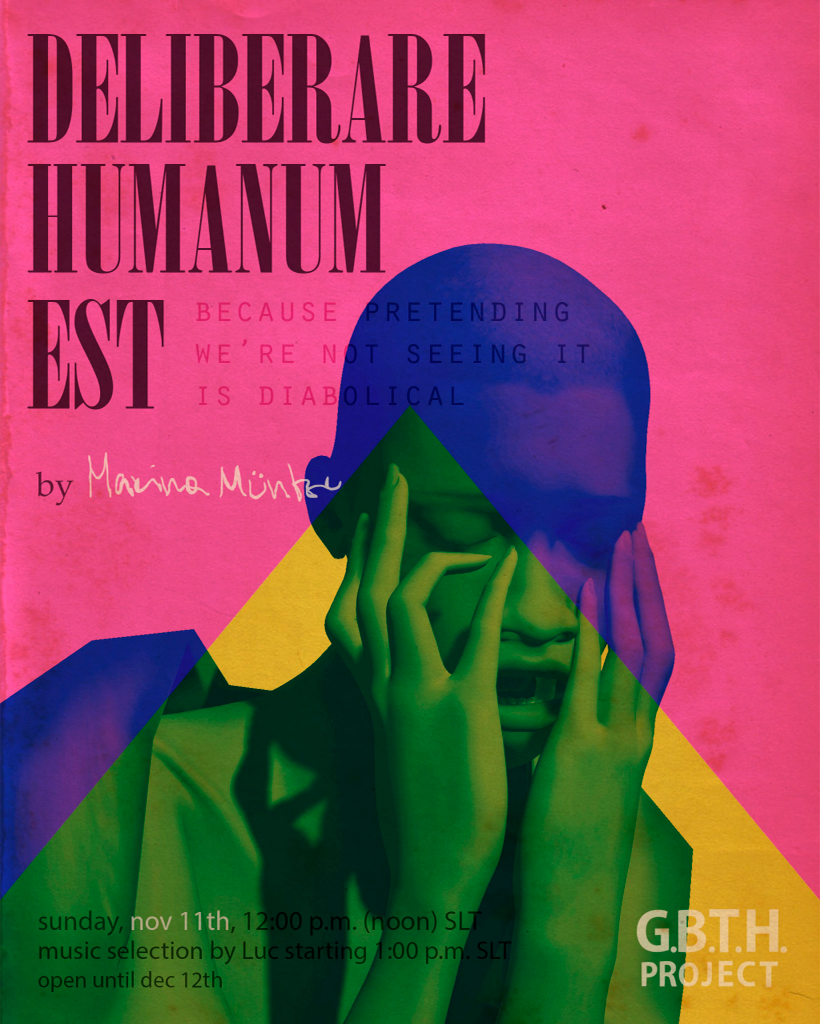 DELIBERARE HUMANUM EST by Marina Münter
the G.B.T.H. project - nov 11th to dec 12th 2018
On October 28th 2018, Brazil democratically elected Jair Bolsonaro, that defends the military dictatorship, for president. He joins the group of, to say the least, absurd people with unbelievable amount of power in their hands. From 1964 to 1985 we had a military dictatorship here, but I will refrain myself to get into details about it. It was too cruel.
For this installation I couldn't have chosen any other place than a favela to go deeper on the amount of damage we have been suffering and much worse is to come. Favelas are usually a place frown upon, specially here in Second Life. Usually we reinforce the stereotype of drugs, guns and prostitution when actually only a low percentage of residents of the favelas are drug dealers and involved with crime, and often they wish they didn't had to ever hold a gun in their hands.
Deliberare Humanum Est (Because Pretending We're Not seeing it is Diabolical) actually brings more questions than answers. Inside, there are two rooms: one with a possible reproduction of a home in the favela and other with laptops open with a few real reports in English about Bolsonaro, the military and some of the real damage caused by them.